ROUND 1 : QUALIFYING CHALLENGE ( MAIL-IN/ONLINE SUBMISSION )
Design a creative
Car Window Sign / Sticker!
Submit your artwork(s) before submission deadlines as below:
Round 1 submission deadlines:
15 June 2017 (For participants who aim to participate in Round 2 at Kelantan)
23 June 2017 (For participants who aim to participate in Round 2 at Johor & Sarawak)
06 July 2017 (For participants who aim to participate in Round 2 at Selangor, Penang, Sabah)
**ONLY shortlisted participants from Round 1 are required to attend Round 2: On-the-Spot Competition.**
1. Be imaginative and as creative as you can with the outline on the entry form.
**Note: You are allowed to draw beyond the outline /on another paper / without following outline.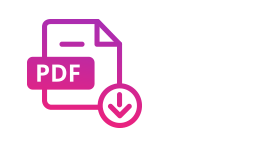 DOWNLOAD DESIGN TEMPLATE & ENTRY FORM
Photocopies of the form are allowed.(in current size)
2. Complete your design and fill in ALL details on entry form and submit to us. Choose an option below for submission:
OPTION 1: ONLINE SUBMISSION
File size should not exceed 1MB.
OPTION 2: MAIL-IN
Kindly mail the artwork and form to us via:
Malaysia Top 10 Outstanding Young Artists Awards 2017
No 28 Jalan PJS 11/28A, Bandar Sunway, 47500 Subang Jaya, Selangor.
3. Shortlisted participants from Round 1 will be contacted via SMS/Email/Mail.
Please take note that non-shortlisted participants will not receive any notifications.
ROUND 2 : ON-THE-SPOT COMPETITION
On-The-Spot Artwork Title: MOMENT OF A LIFETIME
现场比赛题目:成功时刻
Visualize the exact point in time of a significant moment of success, which might happen only once in a lifetime. Whether it is a victory, glorious, fascinating, touching, or a miracle moment, the content can be based on your own experience or solely imagination.
想象并描绘出生命中可能只有唯一 一次,非常难忘的成功时刻。无论是胜利、辉煌、兴奋、触动心悬、非凡或者是奇迹般的一刻,您的作品可以展现出您自己的真实经历或者是您的想象。
(Scenarios of reality and fantasy are accepted. 真实情景/幻想意境皆可。)
1. Shortlisted participants are required to personally attend the On-the-Spot Competition at any of the designated locations and create their artwork based on the given theme: 'Moment of A Lifetime'.
2. Items to bring along on competition day:
A) Original I.C. (Passport for foreigner)
B) Art materials (all drawing and painting mediums are allowed except for oil paints and paint spray). A3 art block paper will be provided.
Hope to see you in Round 2 On-The-Spot competition!
Station

Venue

Address

Competition Date

Kelantan

23.06.2017

Kota Bharu
SMJK Chung Hwa, Kota Bharu
(吉兰丹哥打鲁中华国民型中学)
Jalan Atas Bangol, 15000 Kota Bharu, Kelantan

23.06.2017

Johor


30.06.2017




01.07.2017

Batu Pahat


Johor

Pinetree Hotel (Hall Pinetree II, Level 3)
36, Jalan Mengkudu, Off, Jalan Bukit Pasir, 83000 Batu Pahat, Johor
Grand BlueWave Hotel (Dewan Madini 2, level 7)
9R, Jalan Bukit Meldrum, 80300, Johor Bahru, Johor.

30.06.2017






01.07.2017

Sarawak

08.07.2017




09.07.2017




15.07.2017

Sibu

Kuching


Miri
SMK Methodist
Jalan Tun Abang Haji Openg, 96000 Sibu, Sarawak
Chung Hua Middle School No 4
(古晋中华第四中学)
Jalan Haji Taha, 93400 Kuching, Sarawak
SMK St. Columba
P.O.Box 97, Jalan Dato Abang Indeh, 98009 Miri, Sarawak

08.07.2017





09.07.2017






15.07.2017

Penang

15.07.2017

Georgetown
The Gurney Resort Hotel & Residences
18, Gurney Dr, Pulau Tikus, 10250 George Town, Penang

15.07.2017

Sabah

16.07.2017

Kota Kinabalu
The Klagan Hotel
(Beluran Hall, Lvl 11)
Ground Floor, Block D, Warisan Square, Jalan Tun Fuad Stephen, 88000 Kota Kinabalu, Sabah

16.07.2017

Klang Valley


23.07.2017

Sunway Pyramid Convention Centre, Bdr Sunway
Sunway Pyramid Convention Centre (Hall 2 & 3)
Car Park Level CP3,
No.3, Jalan PJS 11/15, 47500 Subang Jaya,

23.07.2017