HOW TO JOIN
ROUND 1 : QUALIFYING CHALLENGE
( Mail-In/ Online Submission )
Imagine and draw your own version of Forky, a toy character made of spork.
FORKY THE SPORK
*Spork is a hybrid cutlery taking the form of a spoon and fork.
Submit your artwork(s) before:
Round 1 submission deadlines:
14 June 2019
( Participants who aim to participate
Round 2 in Johor, Sarawak )
21 June 2019
( Participants who aim to participate
Round 2 in Penang, Sabah )
28 June 2019
( Participants who aim to participate
Round 2 in Perak, Selangor )
**ONLY shortlisted participants from Round 1 are required to attend
Round 2: On-the-Spot Competition.**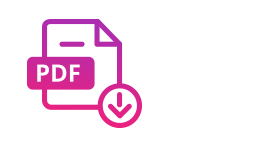 DOWNLOAD DESIGN TEMPLATE & ENTRY FORM
Print in A4 size. Multiple entries allowed. You are allowed to draw beyond the outline /on another paper / without following outline.
Complete your design and fill in ALL details on entry form and submit to us.
Choose an option below for submission:
OPTION 1: ONLINE SUBMISSION
Scan and submit online.
File should be in .JPG/.JPEG format with file size not exceeding 1MB.
OPTION 2: MAIL-IN
Kindly mail the artwork and form to us via:
Malaysia Top 10 Outstanding
Young Artists Awards 2019
Menara The One Academy
Block B4, Leisure Commerce Square, No. 9, Jalan PJS 8/9, 46150 Petaling Jaya, Selangor
Shortlisted participants from Round 1 will be contacted via SMS/Email/Mail.
Please take note that non-shortlisted participants will not receive any notifications.
ROUND 2 : ON-THE-SPOT COMPETITION
On-The-Spot Artwork Title:
Toys' Late Night Adventure at the Funfair
现场比赛题目:玩具们夜闯游乐园记
It is late at night and your favourite toys are excited to check out a funfair nearby. Unleash your wildest imagination and draw a scene of an event that the toys came across at the carnival. What are the toys doing at the funfair during the wee hours?
夜深人静,活过来的玩具们迫不及待地想要出门去探探附近的游乐园。
发挥您丰富的想象力, 试描绘一幕玩具们在游乐园里的奇妙一夜游。
Shortlisted participants are required to personally attend the On-the-Spot Competition at any of the designated locations and create their artwork based on the given theme: ' Late Night Toys Adventure at the Funfair '.
Items to bring along on competition day:
A) Original I.C.
(Passport for foreigner)
B) Art materials
Art materials (all drawing and painting mediums are allowed except for oil paints and paint spray). *165gsm A3 art block paper (size 29.7cm x 42.0cm) to be provided.
All the best! Hope to see you in Round 2 On-The-Spot competition

Station

Venue

Address

Competition Date

Johor


28.06.2019







29.06.2019

Batu Pahat





Johor Bahru

Pinetree Hotel
No 36, Jalan Mengkudu, 83000 Batu Pahat, Johor
GBW Hotel
9R, Jalan Bukit Meldrum, 80300 Johor Bahru, Johor

28.06.2019






29.06.2019

Sarawak

29.06.2019









30.06.2019










13.07.2019

Sibu


Kuching


Miri
SMK Methodist, Sibu
Jalan Tun Abang Haji Openg, 96000 Sibu, Sarawak
Chung Hua Middle School No. 1
Pending Road, 93450 Kuching, Sarawak
SMK Chung Hua Miri
Jalan Dato Temenggong Oyong Lawai Jau (Jalan Brighton), 98007 Miri, Sarawak

29.06.2019






30.06.2019






13.07.2019

Penang

06.07.2019

Georgetown

Gurney Resort Hotel & Residences
18, Persiaran Gurney, 10250 George Town, Penang

06.07.2019

Sabah

07.07.2019










07.07.2019












07.07.2019

Sandakan





Kota Kinabalu





Tawau

Yu Yuan Secondary School
Bandar Kim Fung, Mile 4, Labuk Road, 90000, Sandakan, Sabah
Grand Borneo Hotel
TA-00-01, 1Borneo Hypermall, Jalan UMS, 88450 Kota Kinabalu, Sabah
Sabah Chinese High School
TB2813, Jalan Chong Thien Vun, 91000 Tawau, Sabah.

06.07.2019






07.07.2019






13.07.2019

Perak


13.07.2019

Ipoh
Tower Regency Hotel & Apartments
6, Jalan Dato Seri Ahmad Said, 30450 Ipoh, Perak

13.07.2019

Klang Valley


13.07.2019




14.07.2019




20.07.2019

Bdr Sunway
Menara The One Academy
Block B4, Leisure Commerce Square, No.9, Jalan PJS 8/9, 46150 Petaling Jaya, Selangor

13.07.2019





14.07.2019





20.07.2019



Station

Venue

Address

Competition Date

Johor


28.06.2019







29.06.2019

Batu Pahat








Johor Bahru

Pinetree Hotel
No 36, Jalan Mengkudu, 83000 Batu Pahat, Johor
GBW Hotel
9R, Jalan Bukit Meldrum, 80300 Johor Bahru, Johor

28.06.2019






29.06.2019

Sarawak

29.06.2019









30.06.2019










13.07.2019

Sibu







Kuching







Miri
SMK Methodist, Sibu
Jalan Tun Abang Haji Openg, 96000 Sibu, Sarawak
Chung Hua Middle School No. 1
Pending Road, 93450 Kuching, Sarawak
SMK Chung Hua Miri
Jalan Dato Temenggong Oyong Lawai Jau (Jalan Brighton), 98007 Miri, Sarawak

29.06.2019







30.06.2019








13.07.2019

Penang

06.07.2019

Georgetown

Gurney Resort Hotel & Residences
18, Persiaran Gurney, 10250 George Town, Penang

06.07.2019

Sabah

07.07.2019










07.07.2019












07.07.2019

Sandakan











Kota Kinabalu











Tawau

Yu Yuan Secondary School
Bandar Kim Fung, Mile 4, Labuk Road, 90000, Sandakan, Sabah
Grand Borneo Hotel
TA-00-01, 1Borneo Hypermall, Jalan UMS, 88450 Kota Kinabalu, Sabah
Sabah Chinese High School
TB2813, Jalan Chong Thien Vun, 91000 Tawau, Sabah.

06.07.2019






07.07.2019






13.07.2019

Perak


13.07.2019

Ipoh
Tower Regency Hotel & Apartments
6, Jalan Dato Seri Ahmad Said, 30450 Ipoh, Perak

13.07.2019

Klang Valley


13.07.2019




14.07.2019




20.07.2019

Bdr Sunway
Menara The One Academy
Block B4, Leisure Commerce Square, No.9, Jalan PJS 8/9, 46150 Petaling Jaya, Selangor

13.07.2019





14.07.2019





20.07.2019